Back
Mike Reed and Life Place Ministries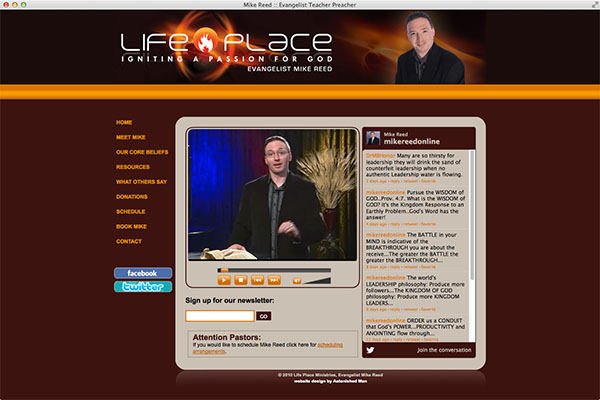 Mike Reed is an Evangelist both in the pulpit and on Television.


LOCATION:
Monroe, LA


STATUS:
Archive

Mike Reed, is President of Life Place Ministries an evangelistic ministry located in West Monroe, LA. He has been in the fulltime ministry for over 15 years. He has a broad spectrum of ministry having served as a Youth Minister, Associate Pastor, College and Singles Pastor and Evangelist.

Mike, a third generation preacher, now travels fulltime speaking regularly in churches and other television stations.