Back
PIERS Landing Pages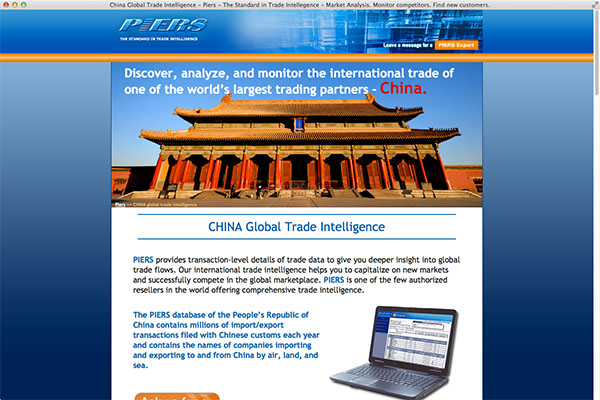 A series of landing pages created for PIERS to highlight products and geographical target demographics.


LOCATION:
Newark, NJ


STATUS:
Archive

This represents one of many landing pages that were created for PIERS to enhance their search engine visibility for certain target demographics for their products and geographic locations. Links to the other pages can be found scattered in the Astonished Man Twitter and Facebook feeds.

PIERS is the most comprehensive database of U.S. waterborne trade activity in the world providing information services to thousands of subscribers globally. Their business intelligence tools and solutions are based on PIERS unique infrastructure and proprietary technology that allows PIERS to not only publish import data but also complete coverage of US export transactional data.