Back
Giving Companies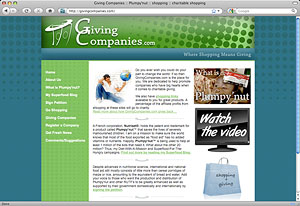 GivingCompanies.com showcases companies that have a record of charitable giving.


LOCATION:
Springfield, Missouri


STATUS:
Archive


QUOTE:
Astonished Man Design is creative, reliable, and delivers. I would hire them when I need another website. I am very confident in recommending Astonished Man Design.
Linda Webb
GivingCompanies.com

GivingCompanies.com was created to encourage consumers to buy from companies that allocate charitable funds to people and causes that make the world a better place. They encourage companies to help others by inviting them to become members of the GivingCompanies Community where consumers can easily find this information.